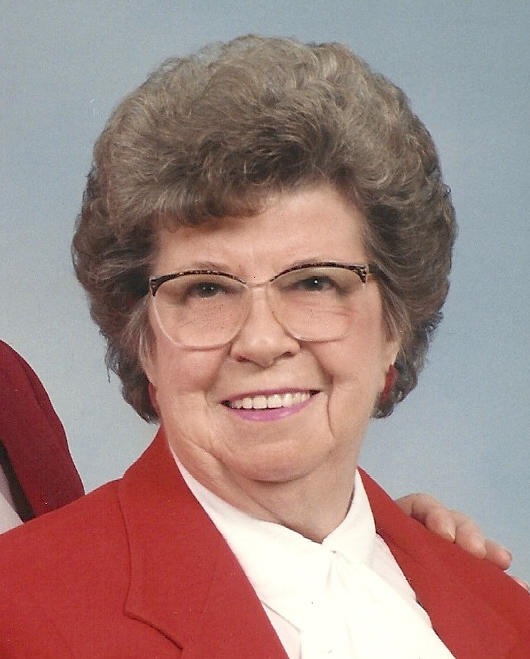 Nettie Frances Lightner, age 93 of Ripley, Ohio, died Monday, September 4, 2017 at Anderson Mercy Hospital in Cincinnati, Ohio.  She worked at the former U.S. Shoe Factory in Ripley, Ohio for thirty-seven years.  She was a member of the First Southern Baptist Church in Ripley and was a fifty year member of the Order of the Eastern Star.  Mrs. Lightner was born March 24, 1924 in Stewart County, Tennessee the daughter of the late Jeff and Maggie (Rittenberry) Harp.  She was also preceded in death by a daughter –  Pamela Lynn Lightner; four sisters – Susie Carrington, Gertrude Hembree, Lucille Daniels and Katie Mildred Harp; three brothers – William, Jeffey and J.C. Harp; two sons-in-law – Daniel A. Duzan and Thomas R. Garrett.
Mrs. Lightner is survived by her loving husband of sixty-five years – Henry "Rudy" Lightner; two daughters – Bonnie Duzan and Connie Garrett, both of Ripley; six grandchildren – Daniel Duzan, M.D. (Kimberly) of Knoxville, Tennessee, Michael Duzan (Maria) Dyersburg, Tennessee, Chad Duzan (Tara) of Sardinia, Ohio, Anita Farrow (Mark) of Dry Ridge, Kentucky, Cebrina Witcomb (Mark) of Lexington, Kentucky and Anthony Garrett (Maryah) of Ripley, Ohio; thirteen great-grandchildren; three great great-grandchildren; three sisters Maxine Duke (Billy), Martha Jean Harp and Gracie Miller, all of Clarksville, Tennessee.
Funeral services will be held at 1:00 P.M. on Saturday, September 9, 2017 at Cahall Funeral Home in Ripley, Ohio. Rev. Doug Brown will officiate.  Visitation will be from 6:00 to 9:00 P.M. on Friday, September 8 at the funeral home. Interment will follow the funeral service in Red Oak Cemetery near Ripley.
If desired, memorial donations may be made to:  American Cancer Society 2806 Reading Rd. Cincinnati, OH. 45206     www.cancer.org  -or-  American Heart Association 5211 Madison Rd. Cincinnati, OH. 45227     www.heart.org
Condolences may be sent to the family at:  www.cahallfuneralhomes.com