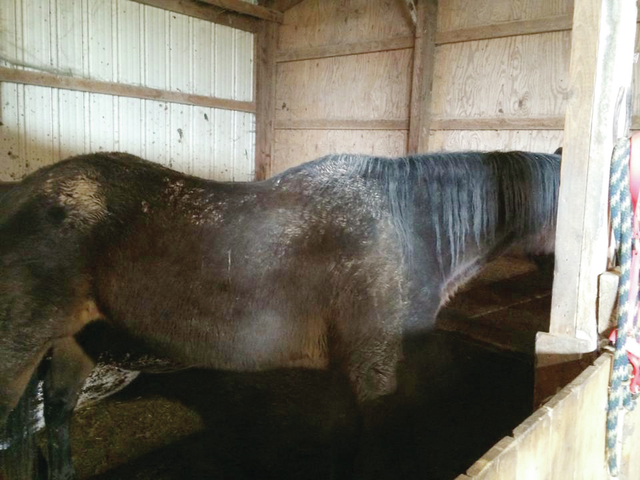 The Brown County Humane Society is looking for good homes for these horses. This owner has severe health problems and his family is desperately trying to find homes for these older horses.
The mare, Lena, is a registered-papers in hand, 18 year old stocky quarter horse that is well put together. She is beautiful, friendly in her stall and looks to be in good shape. She is cow/reining bred and is said to be broke but has not been ridden for a few years.
The gelding is a 20 something Sorrel Tobiano Paint. Said to be registered but no papers. He was used as a barrel horse but has not been ridden in several years. He shows signs of possible Cushing's syndrome. He has a classic curly coat, somewhat cresty neck, is "ribby" and his spine and hips are protruding. He appears happy and eats well. A low carb senior feed would probably be good for him and then he would manage the rest of his years quite well.
The BCHS is asking everyone to share this information. Anyone interested in either horse can call the Brown County Humane Society at 937-378-2210, leave a message and your call will be returned. Remember, this is a time sensitive situation due to the health of the owner. The BCHS appreciates any help that can be given at any time, especially in this case.
Also remember to visit the shelter if you are looking for your new family member or "furever" friend.