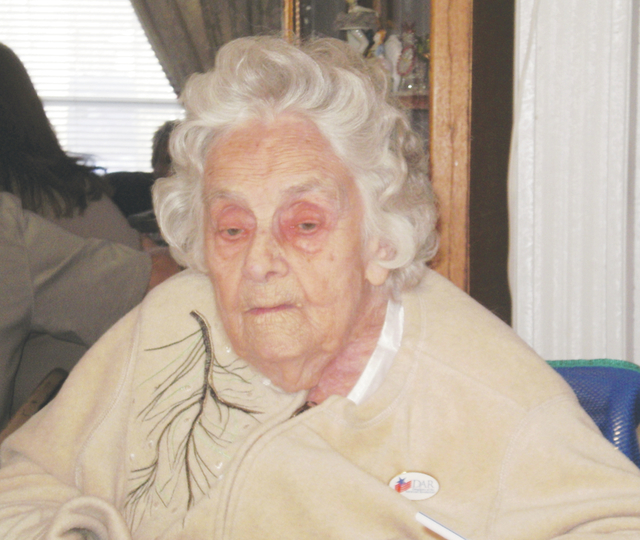 The family of Eva Mae Davis, formerly of Eckmansville, has planned a 100th birthday reception in her honor. The Celebration was held from 1:30 – 3 p.m. Saturday, Aug. 8, at the Russellville Church of Christ Fellowship Hall. Cake and ice cream was served.
The family is also holding a card shower to wish her happy birthday. All are invited to mail a card in C/O Dee Watters, 1720 Reeder Road, Blanchester, Ohio 45107.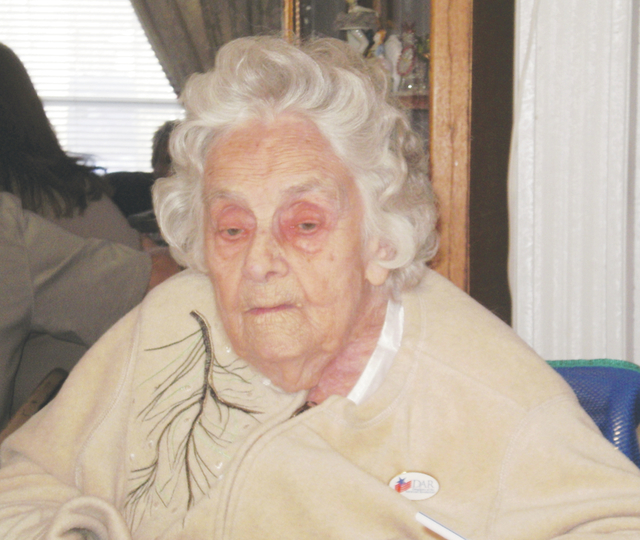 A picture of longevity, Eva Mae Davis will soon be attending a reception in honor of her 100th birthday.